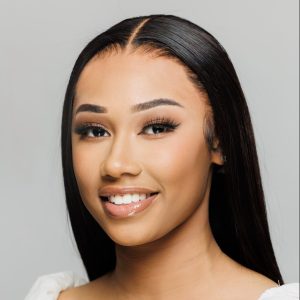 Tiffany Gray
Associate | Wealth Management
Tiffany Gray is an associate at WPWealth and is currently a candidate to become a CERTIFIED FINANCIAL PLANNER™. As a recent college graduate, Tiffany has had relevant coursework in personal finance, investments, managerial finance, retirement planning, estate planning, and financial case studies.
Tiffany recently worked as an RIA Intern at Charles Swab Co., Inc. where she conducted research to improve company website functionality, continued education in portfolio creation as well as collaborated on research and created a marketing plan for the launch of RIAConnect® Talent Advantage. She was a 2021 Schwab RIA Talent Advantage Scholarship Recipient and served as both Treasurer and Financial Secretary of the Alpha Kappa Alpha Sorority Inc., Delta Lambda Chapter.
Tiffany obtained her undergraduate degree(s) in Finance (with a concentration in Banking) and Financial Planning & Wealth Management from Delaware State University. She is especially excited to begin working in estate and tax planning at WPWealth. In her free time Tiffany loves to cook, travel and spend quality time with friends/family.