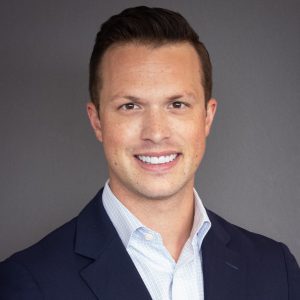 Shane Miller is a CERTIFIED FINANCIAL PLANNER™ (CFP®) and a Chartered Retirement Plan Specialist (CRPS®). He holds a Series 63 License – Registered Representative, a Series 65 License – Uniform Investment Adviser Law, Group 1 License – Texas Department of Insurance. He joined the WPWealth team in 2013. Shane serves clients in the areas of wealth management, estate planning, risk management, asset protection, insurance services, and comprehensive financial planning.
Shane attended Texas Christian University where he received his B.B.A. in Entrepreneurial Management with a minor in Japanese. He is a member of the Texas Christian University (TCU) Young Alumni Board and the Neeley School of Business Young Alumni Board. Shane serves the community through his involvement with Christ Chapel's Manpower Service Group and he is a board member for Junior Achievement of the Chisholm Trail, an organization focused on improving financial literacy. He hosts the WPCares podcast series on the Whitley Penn Talks channel and has been a featured guest on the local news covering investment related topics. He serves on the Executive Committee for the Leukemia and Lymphoma Society (LLS). He is also a Southern Methodist University (SMU) Financial Planning CAPE Alumni, a member of the Financial Planning Association (FPA), a member of the Fort Worth Business & Estate Council, and a Fort Worth Business Press 40 under 40 award recipient.
Shane met his wife Brighton in 8th grade and have been married since 2011. Their son Jack was born in 2018. He enjoys spending time with his family, playing golf, going to concerts, traveling, being on the water, and reading books.