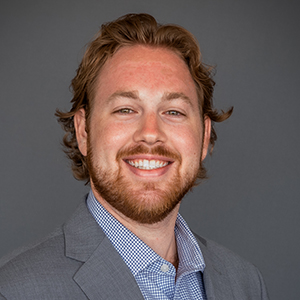 Zach Van Kirk
Senior Associate | Wealth Management
Zach Van Kirk joined WPWealth in 2021 upon graduating from Texas Tech University's Personal Financial planning program where he earned his Bachelor of Science. Van Kirk has always had a passion for helping others and found the perfect fit becoming a financial advisor.
In his first few years Zach has become an important member of WPWealth's investment committee. His exceptional analytical skills, combined with a meticulous attention to detail, allow him to thoroughly evaluate investment opportunities and mitigate risks effectively. He also holds his Series 65 License and is excited to continue to gain exposure to all sides of strategic financial planning, including maximizing tax benefits, investments, and retirement planning.
Van Kirk is involved in the community by being an active volunteer through 3rd Decade, where he mentors and provides financial education to young adults, as well as the Coalition of Community Assistance Volunteers by providing free income tax assistance. Outside of the office, he can be found staying active, exploring the city, golfing, and spending time with friends.