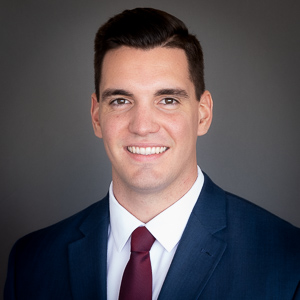 Jared Archer, CPA, ABV
Senior Associate
Jared Archer, CPA, ABV is a senior advisor at WPWealth. He helps individuals and families reach their financial goals, such as retirement, developing robust investment strategies, purchasing a secondary/vacation home, funding their children's education/weddings, and many others. Whatever their goals may be, he takes a personalized and holistic approach to provide tailored, qualified financial advice to get and keep his clients on target. What starts as a financial plan typically branches into offering comprehensive tax consulting, investment management, risk management, budgeting/forecasting, and other personalized financial services. Additionally, he is able to leverage his background in business valuation and small business consulting to help his clients understand the value of their business and assist them with exit planning strategies when needed.
Previously a member of Whitley Penn's Forensic, Litigation, & Valuation Services group, he has extensive experience performing valuations of businesses and securities in connection with litigation, estate and gift taxes, financial reporting, mergers and acquisitions, consulting, employee benefit plans, and other purposes. His Industry experience includes family limited partnerships, professional practices, real estate holding companies, oil and gas exploration and production, oilfield services, information technology, manufacturing, construction service firms, and health care, among others.
Jared obtained his undergraduate degree in forensic accounting and finance from Texas Wesleyan University in December 2018. He began his career at Whitley Penn in January 2019. Regardless of his role within the firm, Jared actively looks for opportunities to add value to his clients in any way he can.