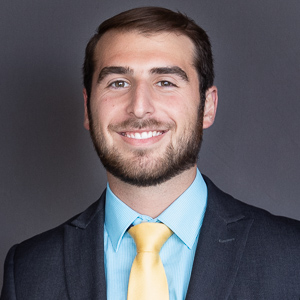 Brandon Russ is a CERTIFIED FINANCIAL PLANNER™ and joined the WPWealth team in 2019. He is a graduate of Purdue University where he received his B.S. in Financial Counseling and Planning.
During his tenure at WPWealth, Brandon spearheaded the initiative to start a financial literacy podcast called, "Start Now, Success Later." The new Whitley Penn Talks series features financial professionals from WPWealth as they walk listeners through topics such as budgeting and debt management, benefits, 401(k) plans, first-time tax filings, and more. The series has been featured on INSIDE Public Accounting. Brandon recently volunteered with the Tarrant Area food bank and continues to support the organization on yearly basis. He is also a mentor at the Certified Financial Planner Board of Standards.
Brandon enjoys spending time with friends, traveling, working out, and going to sporting events.